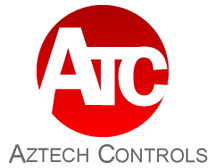 September 9, 2013
Mark Kaucic
Informediate Inc.
2032 Front Street
Cuyahoga Falls, OH 44221
Mark,
I would like to take this moment to write you and let you know how pleased everyone at Aztech Controls is not only using your products but working with your wonderful staff.
We engaged with Informediate prior to our go live of implementing Epicor's P21 ERP platform. I am happy to say that we know we made the right decision with both WebQuery and Flash Review products. We learned very quickly that Informediate could adapt to our request and provide a quality product and great solutions. Implementing business intelligence systems can be a difficult process with many associated risks and consume an abundant amount of IT resources. This was quite the opposite working with the Informediate team as they helped us address all the risks and positioned us for a successful and seamless implementation.
Our organization uses WebQuery reports on a daily basis since the reports we get from P21 are less than adequate. We have found that we have saved countless hours in report writing. These reports are much more user friendly than creating crystal reports or SQL queries. Informediate has also worked with our team to customize monthly reports that required unique requirements. I would also like to thank your support team as they are always very professional, courteous and quick to respond. We look forward to growing our relationship with Informediate as we have found this software to be invaluable to our demanding business needs.
Sincerely,
Peter Naleski

Operations Manger
324 Bracken Lane
Chandler, AZ 85224 480.782.6040 (Fax)
www.aztechcontrols.com
480.782.6000 (Main)
Quality & Safety, Expect More

September 11, 2013
Subject:
WebQuery
Informediate Inc.
To Whom It May Concern:
Robbins and Bohr, LLC recently converted ERP systems from DISC to
Epicor's Prophet 21. During our preparation for "Go Live" we realized that a reporting system was vital. After many rave reviews, we invested in
Informediate's WebQuery.
In the short time that we have used WebQuery, the investment has proveninvaluable to many members of our team. It's user-friendly report creation allows our team members to create, save, and schedule reports on their own which eliminates many hours of report writing from our IT Director. One of the biggest benefits we have found is the role it has played in our database clean up. With the quick creation of a few simple reports, we were able to quickly review unused or incorrect customers, ship-to's, and inventory items and prepare them for removal or editing.

Robbins and Bohr, LLC would strongly recommend Informediate's WebQuery to any company using Prophet 21.
Sincerely,
Gene Robbins
Executive VP
Robbins & Bohr, LLC
September 5, 2013
Mark KaucicInformediate Inc.2032 Front St.Cuyahoga Falls, OH 44221
Dear Mark,
I cannot say enough about how fantastic your support staff has been. We have found Informediate's suite of Business Intelligence applications to be very solid products, and a wonderful addition to our business, especially for our sales team.
WebQuery Report Builder gives us virtually limitless access to the data within our Prophet 21 ERP system. The ability to schedule reports on any timeframe and to send them to the employees that need them without any user interaction has been invaluable.
Flash Review gives our Sales Team a terrific analysis of our Customer's Sales, A/R, and other trending data without having to drill down into our Prophet21 ERP system while on the road or visiting a customer.
Informediate's Business Intelligence applications have provided us with key information about our business when and where we need it, while keeping everything very user friendly.
As you know, we carefully evaluated all the other competitors before choosing Informediate, and now we are very pleased that we made a great decision to go with your team. Please feel free to use this letter as a reference to your other prospects.
Sincerely,
Buck Dixon
IT Manager
7020 Anderson RoadTampa, Florida 33634 Office:
813.885.2343
ext. 213Toll Free:
800.487.9578
Fax:
813.885.1342
E-Mail:
bdixon@idfla.com
Web:
www.ImpactIndustrialSupplies.com
_____________________________________________________________________________
The Easiest Supplier To Do Business With
3M Premier Service Industrial Products Distributor
United Space Alliance Small Business Supplier of The Year 07 & 09
September 4, 2012
Mr. Mark Kaucic, Managing DirectorInformediate Inc.
2032 Front Street.
Cuyahoga Falls, OH 44221
Mark:
You guys have done it again! My entire Sales Team and I LOVE FlashReview! You guys continue to offer me great tools to manage Sentinel better, faster, and easier. I also have instant data available to my entire staff as well – on their demand.
We thought we had everything we wanted when we rolled out your ExecuKeys product. We loved the way the data was presented and so useable. Having real time data which we could drill into is a fantastic. ExecuKeys is a great tool for analyzing data to see positive or potentially negative trends in a very easy to configure format. It has enabled us to utilize so many different metrics it has been a real benefit for all of us.
As you know, I am a big proponent of Informediate and all your products. My organization uses WebQuery reports on a nearly daily basis since the tools provided by P21 are somewhat less than desirable. We are able to easily send reports to users for AR Collection calls, Open Orders, Quotes, or anything else we desire.
You knew I was excited when you told me you wanted to create a "dashboard" product. Even though the current suite of products delivers actionable data in multiple formats and is very easy to use, it's great to be able to pull up FlashReview and instantly see all the KPI's you have developed.
When you and I first spoke back in 2008 or 09, I was very skeptical. I had tried other BI software and felt I needed an internal IT staff to manage it. With Informediate, I not only can develop reports or charts and graphs on my own but, I have several people doing it. Your support continues to be some of the best I have seen with software companies – keep up the good work!!
Sincerely,
Paul J. TramoPresidentSentinel Process Systems, Inc.
8/28/2012 Mark KaucicManaging Directorlnformediate, Inc. 2032 Front StreetCuyahoga Falls, OH 44221
RE: Webquery and Execukeys
Mark,
As you are aware we reviewed several other Business Intelligence systems that interfaced with our Epicor/Prophet 21 ERP system and given my background with Prophet 21 you and your team were fighting an uphill battle convincing me your products would meet or exceed my expectations. Not only have they done that but I am completely blown away by the quick and painless implementation process, ease of use of the applications and lnformediate's responsiveness to our needs.
We now have over 300 reports scheduled with Webquery going out to all departments within the business and Execukeys dashboards deployed to our management team . The software has allowed us to become more proactive in identifying deficiencies as well as helping drive our business goals through the ability to easily communicate and measure Key Performance Indicators. We look forward to our continued partnership and the coming enhancements to the applications.
If you need a reference for your products feel free to use O'Connor .
Best regards,
Greg Borr
Corporate Operations and Purchasing ManagerO'Connor Company, Inc.4851 West 99
th
StreetLenexa, KS 66215(931)307-7000gborr@oconnor-hvac .com
2001 Lisbon Street P.O. Box 1375 Lewiston, Maine 04243-1375 (207) 784-6875 FAX (207) 786-8820
August 21, 2012
Mark Kauciclnformediate2032 Front StreetCuyahoga Falls, OH 44221
Dear Mark:
I wanted to take time to write and let you know what a positive experience we have had with you and your staff.
I wish we had not taken as long as we did to make a decision to come on-board with Informediate and the WebQuery software. The installation and implementation of this software was seamless. You, Michelle and Leah have been an absolute pleasure to work with. Your response time to our questions and requests has been excellent. Your superb customer service is a breath of fresh air.
As for using the software, we are finding that we are saving countless hours in report writing. There were a few of us that were spending quite a bit of time writing reports on a repetitive basis. Creating reports with WebQuery is a breeze and is much more user friendly than working with MS Excel or SQL Queries. The time savings is most noticeable with the feature that allows us to automatically schedule our reports. I used to spend approximately two hours a week putting our sales representative's sales reports together for the previous week. Now I have them scheduled to run behind the scenes and they appear in my inbox before I even arrive at the office.
Partnering with Informediate has been one of the greatest and most worthwhile decisions we could have made.
Sincerely,
Pauline CoteOperations Manager