Quickly create, publish and schedule custom reports in seconds. Compare that to the many hours or days to do the equivalent with other popular report writers.
Reduce your IT reporting backlog by putting simple report creation into users' hands. WebQuery is so simple to use! If you can surf the internet you can create your own reports. Create reports so quickly you will wonder how you ever lived without WebQuery!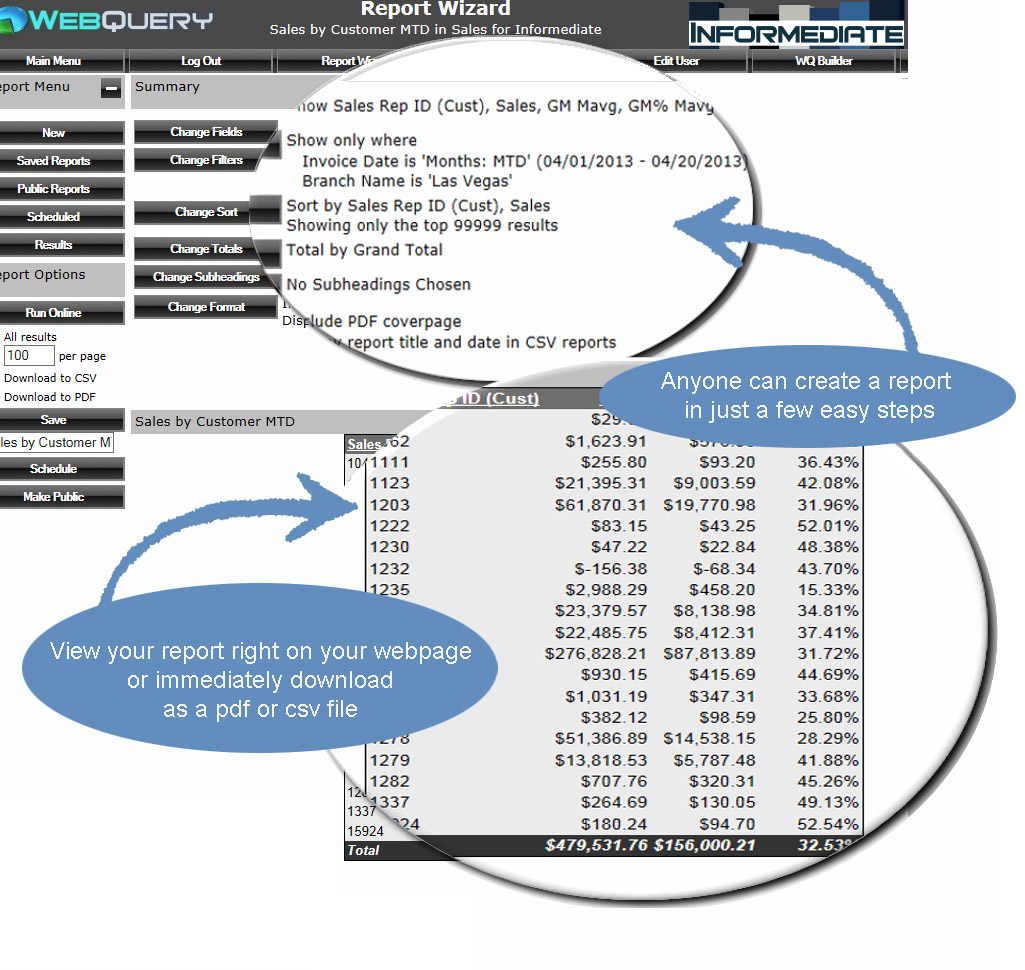 Don't be limited to a minimum number of 'pre-defined' reports. WebQuery allows you to evaluate the data you want to see, across multiple time periods, in seconds! Evaluate individual product groups, vendors, items, sales reps, branches and more or evaluate them all together. The choice is yours.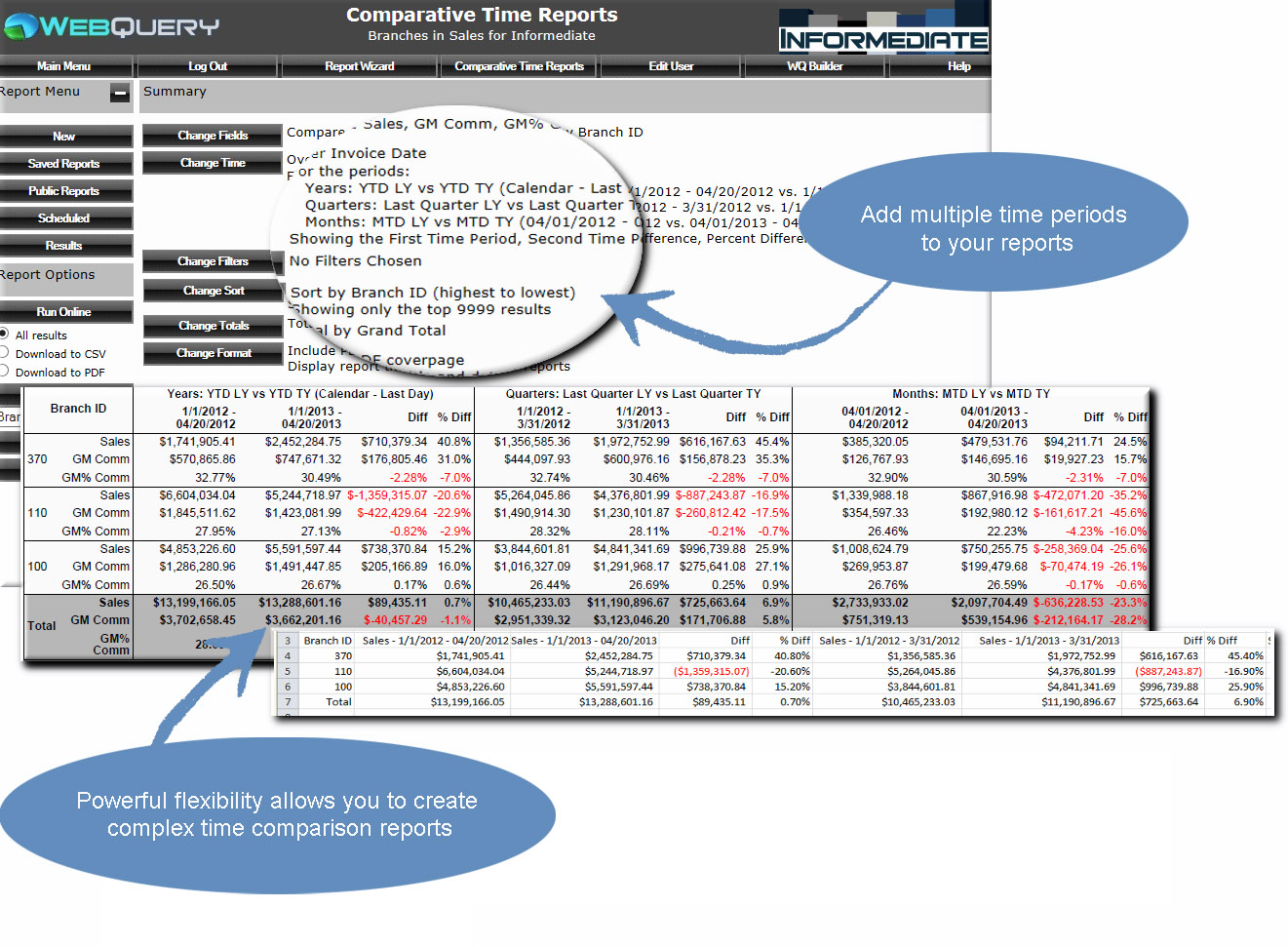 Schedule a demo to see how quickly you can create, publish and schedule reports in seconds.
Schedule a demo